Archway Haulage are a new family owned company
bringing fresh ideas to road haulage solutions
across the North West.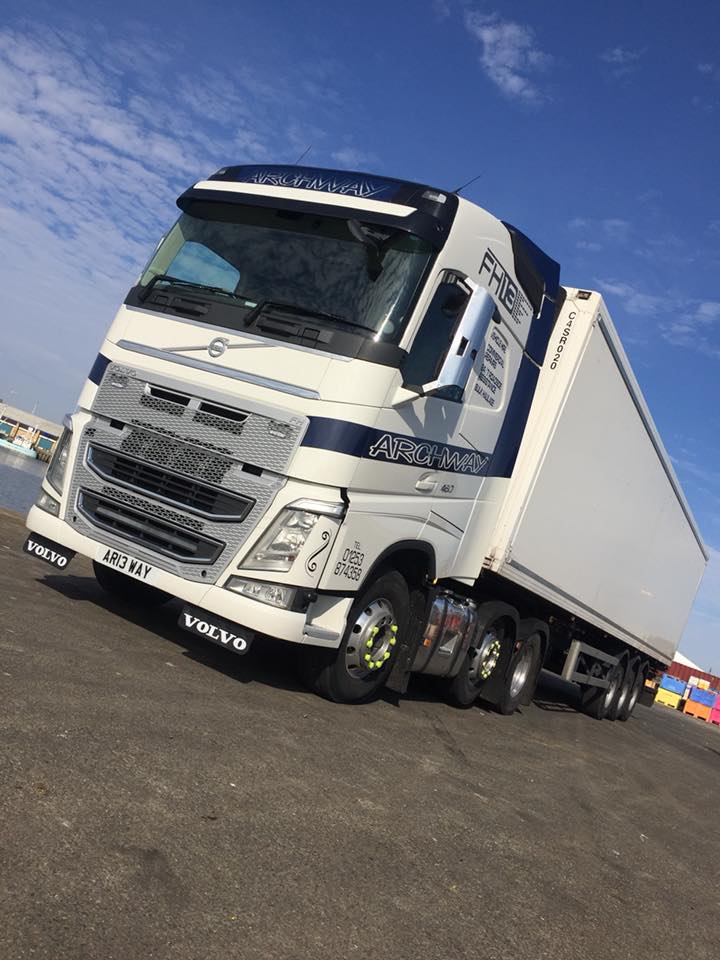 Recently founded and managed by Sam Archer, Archway Haulage has quickly grown to become a respected player in the industry. From our base on the Fylde coast we can effectively serve the entire NW.
We have a range of high efficiency Volvo trucks and trailers able to deal with your road transport needs, together with highly skilled drivers able to plan and adapt to circumstances.
Our on site workshops keep our fleet maintained to a very high standard ensuring a reliable and highly competitive service.
Call us now with your requirements for the very best road transport service.
Ring: 01253 874358

Our work to date has been extremely varied, primarily we have hauled these types.
We have hauled all types of goods, aggregate, liquids, scrap, boats, buses, timber, steel, building materials, cages and pallets to name but a few! And we have trailers and vehicles to haul almost anything up to a gross weight of 44 tonnes. In fact we even have our own heavy lifting breakdown vehicle if you get stuck trying to move things yourself!
Refrigerated – 20%

Tipped – 36%

Flatbead – 27%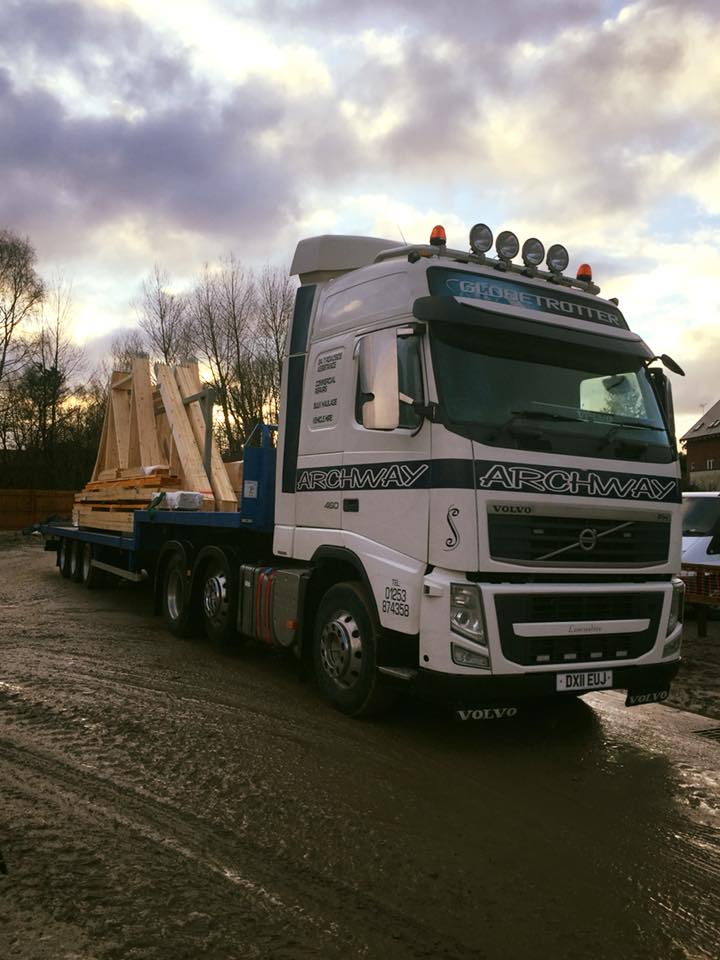 Working delivering building site timber and frames, showing our ability to rope and carry potentially ungainly loads safely and operate in tight hazardous areas.